Dr. Richard P. Gangwisch, D.D.S., M.A.G.D., A.B.G.D.
Board Certified General Dentist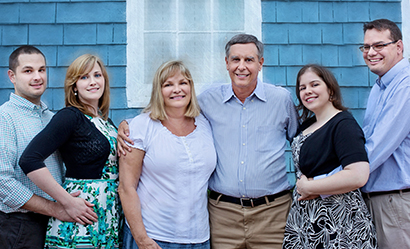 Dr. Gangwisch earned his Doctor of Dental Surgery degree from Ohio State University in 1977. He is currently a clinical assistant professor at the Augusta University Dental College of Georgia teaching clinical dentistry part-time to senior dental students. He was recognized by the Pierre Fauchard Academy (a prestigious dental society) as Volunteer Faculty of the Year in 2022 for teaching excellence. He served as a dental officer in the United States Navy for two years after graduation, and opened his practice of cosmetic, sedation and family dentistry in Lilburn, GA in 1979. He was a part-time clinical instructor of operative dentistry at Emory University's School of Dentistry from 1979-1988. He received his fellowship from the Academy of General Dentistry in 1991. He has volunteered his time at the Ben Massell Dental Clinic for indigent care since 1983. In 2002, Dr. Gangwisch earned a Mastership from the Academy of General Dentistry. This award is earned by completing over 600 hours of continuing education in the various disciplines of dentistry. In 2007, Dr. Gangwisch attained board certification from the American Board of General Dentistry. This award is earned by taking written and oral examinations and presenting actual cases performed to exhibit proficiency in all aspects of dentistry. Board certification is an award that has been bestowed on relatively few general dentists. In 2012 and 2022, Dr. Gangwisch was honored with the Lifelong Learning and Service Recognition award from the Academy of General Dentistry. This prestigious honor is given to dentists who have attained Mastership and have continued their commitment to continuing education and have donated a significant amount of time doing volunteer dental work.
Dr. Gangwisch has been married to the former Lori Hanna since 1977. They have two sons, Jason, born in 1981 and Steven, born in 1984. Dr. Gangwisch spends his free time coaching youth baseball and playing tennis.
Dr. John D. Hulsey, D.M.D., F.A.G.D.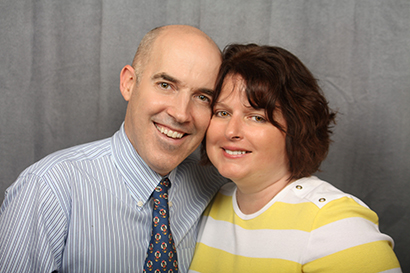 Experience and education matter in the quality of dental care you receive. Dr. Hulsey has practiced dentistry since 1994 with all but two of those years right here at Killian Hill Dental Care.

Dr. Hulsey earned a BS in Biology from Emory University in 1988.

He then earned his Doctor of Dental Medicine degree from the Medical University of South Carolina in Charleston in 1994.

Following that, he completed a General Practice Residency at East Carolina University in Greeneville, North Carolina in 1995

He earned a Fellowship with the Academy of General Dentistry in 2018. This is in recognition of his commitment to quality patient care through attending over 500 hours of continuing education courses in various dental disciplines, and achievement through testing his knowledge in these subjects.

He has been a regular volunteer at the Ben Massell Dental Clinic for indigent care in Atlanta since 2003.

Dr. Hulsey has been a native of Lawrenceville since 7 years old, with exception of his dental school years. He enjoys spending time with his wife Lauren, playing bluegrass music, bicycling, and fishing.
Dr. Ekta Parab, D.M.D.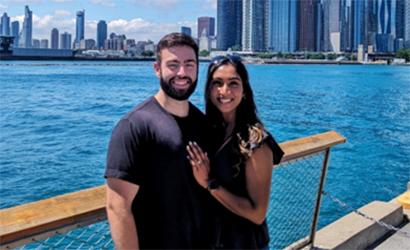 Dr. Ekta Parab is a Doctor of Dental Medicine graduate from The Dental College of Georgia. Her mission is to provide compassionate and comprehensive care for each person, and to empower and educate the patient.

Dr. Parab lived most of her life in Columbus, GA and attended dental college in Augusta, GA. She now lives in the hustle-and-bustle of Atlanta, but her value of life-time patient care aligned with and drove her to join the Killian Hill Dental Care family. She is also a member of the American Dental Association and the Georgia Dental Association.

Outside of the office, Dr. Parab has many hobbies – she loves to travel, take photos, work out, and paint. Her favorite trip has been a two-week road trip along the East Coast with her fiancé! Dr. Parab loves drawing and painting, and this same love for art shows through her detailed dental work.